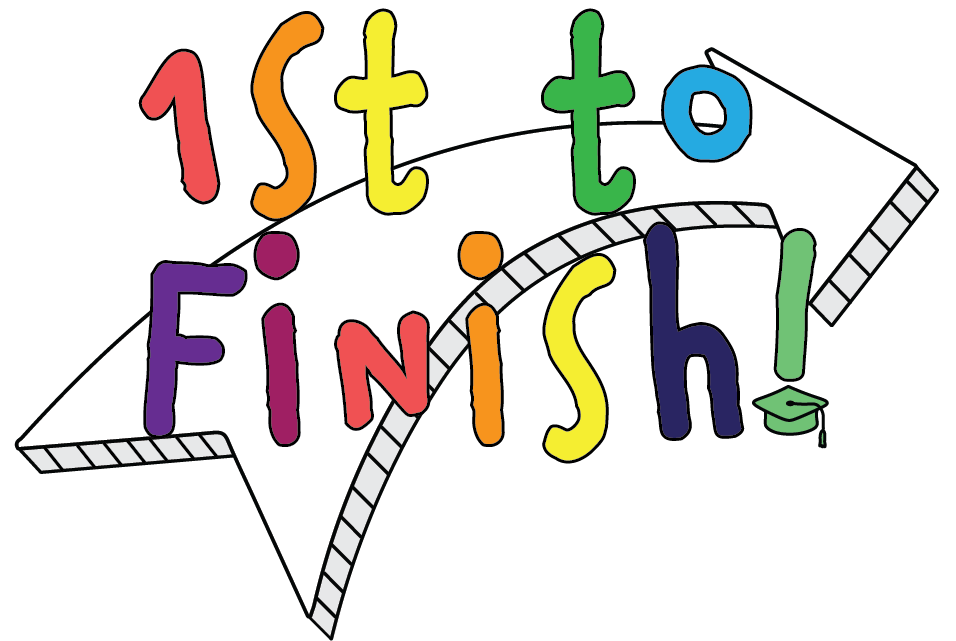 1st to Finish - CSA Program
"1st to Finish" is a Children's Saving Account (CSA) program established by the Education Foundation for all first graders in Marquette Public Schools. Each year, first-grade students will have a savings account established. These accounts will be available to the student after graduation for a variety of post-secondary education expenses.  The Education Foundation will fund each account with an initial deposit. Range Bank will provide services for students attending Cherry Creek Elementary School and Graveraet Elementary School, while Incredible Bank will provide banking services for students attending Sandy Knoll Elementary and Superior Hills Elementary School.
1st to Finish Program Donors

2021
Wealth Strategy Group
Laura Sabo
Zach Sturdy
Linda Winslow
Kenneth and Patricia Sarvello
2022
UP Home Health and Hospice
Janet Mckie
Janet Greeley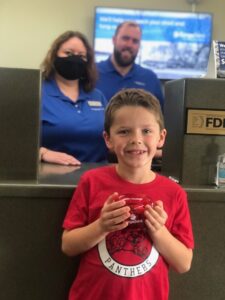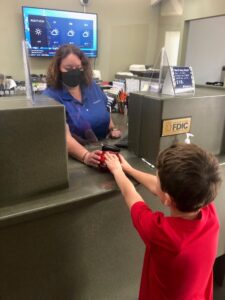 Cherry Creek Elementary student, Brady, making a deposit into his 1st to Finish savings account!